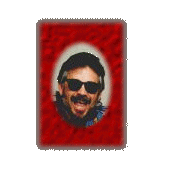 Mac
Mac (a.k.a. "Buddy") is one of the original band members
and a true "Fenderholic". He plays rhythm guitar, bass, and
sings lead (cause he's the only one that can remember all the words.)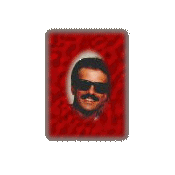 Rob
Rob is the drummer and known as the "Human Metronome".
He has a style and standard of music that has taken the
Canton High School Band to an award-winning status under his direction.
You can check out the CHS Band webpage here.

Johnny
Johnny is the lead guitarist and former
"Road Musician" with the fastest hands on a guitar
that we've ever seen. We're hoping to get a picture of
Johnny soon, but we gotta get him to stand still first.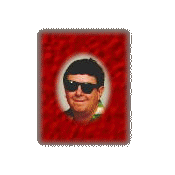 Chuck
Chuck plays bass and has a wonderful voice (his rendition of
"Unchained Melody" will leave you breathless.) Everynight he
also transforms himself into the Big Bopper and utters those
famous words....."Hello Baby!"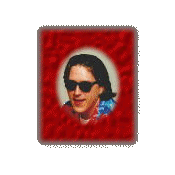 Mark
His exceptional musical skills put the finishing touches on
everything we play. We never know what's gonna come out of
the keyboard when he "tickles the ivories".





Custom Graphics and Page Design By:
Kaelin Assoc. - Base One
Copyright © 1997 - 1998
All Rights Reserved