Here's how to book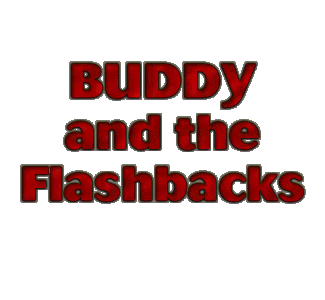 Return to those "Nifty Fifties" with a hand clappin', foot stopmin', sing-along 50's and 60's show that never stops. Buddy & the Flashbacks creates the 50's and 60's atmosphere with their classic music, costumes, and show. We are self-contained with our own sound system and light show.

FOR AVAILABILITY and PRICES call
CHUCK
WHITTON
at
903-567-6218
or
E-mail
him directly

References
Athens Bowling Center; Out Yonder Club, Kilgore; Canton VFW Van Zandt Country Club; Canton Chamber of Commerce; Canton First Monday; Cedar Creek Country Club; Athens Country Club; Teddy's Club, Holiday Inn, Longview; Cedar Isle Club; Chuck's Place, Seven Points; Acapulco Sam's; Armadillo Willie's, Tyler; Sports Reef, Mabank; The Club, DeSoto; Country Trails Care Center;Camp Pride for disabled children; Children's Miracle Network; Diabetes Foundation; Canton Volunteer Fire Department; Wild Willie's Mountain II, Canton; Midnite Rodeo Club,Tyler.

Fees for Private Parties and Wedding Receptions vary and

may be subject to travel expenses.

For prices or more information

Please Call Chuck.




Custom Graphics and Page Design By:
Lynndee's Custom Designs
Copyright © 1997 - 1998
All Rights Reserved